Innocence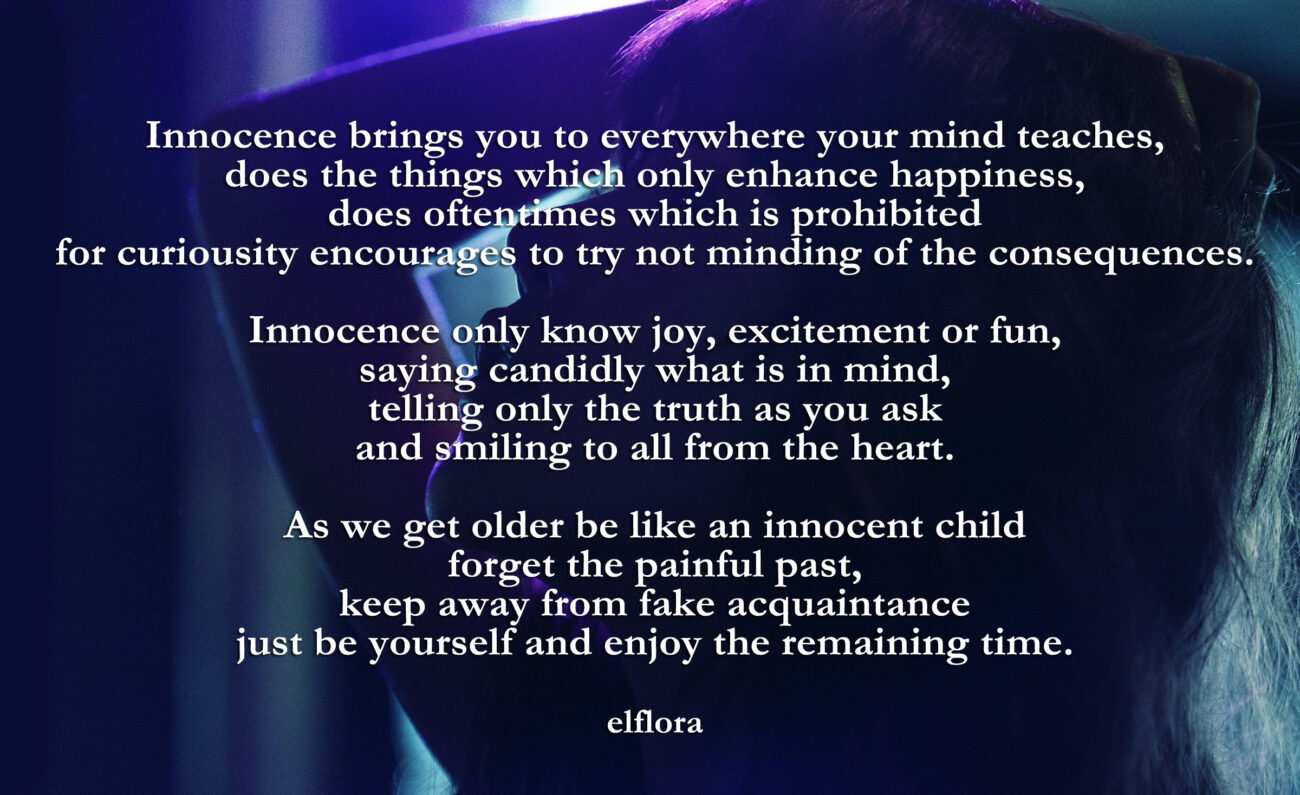 Innocence brings you to everywhere your mind teaches,
does the things which only enhance happiness,
does oftentimes which is prohibited
for curiousity encourages to try not minding of the consequences.
Innocence only know joy, excitement or fun,
saying candidly what is in mind,
telling only the truth as you ask
and smiling to all from the heart.
As we get older be like an innocent child
forget the painful past,
keep away from fake acquaintance
just be yourself and enjoy the remaining time.
elflora