Will Rise Like A Phoenix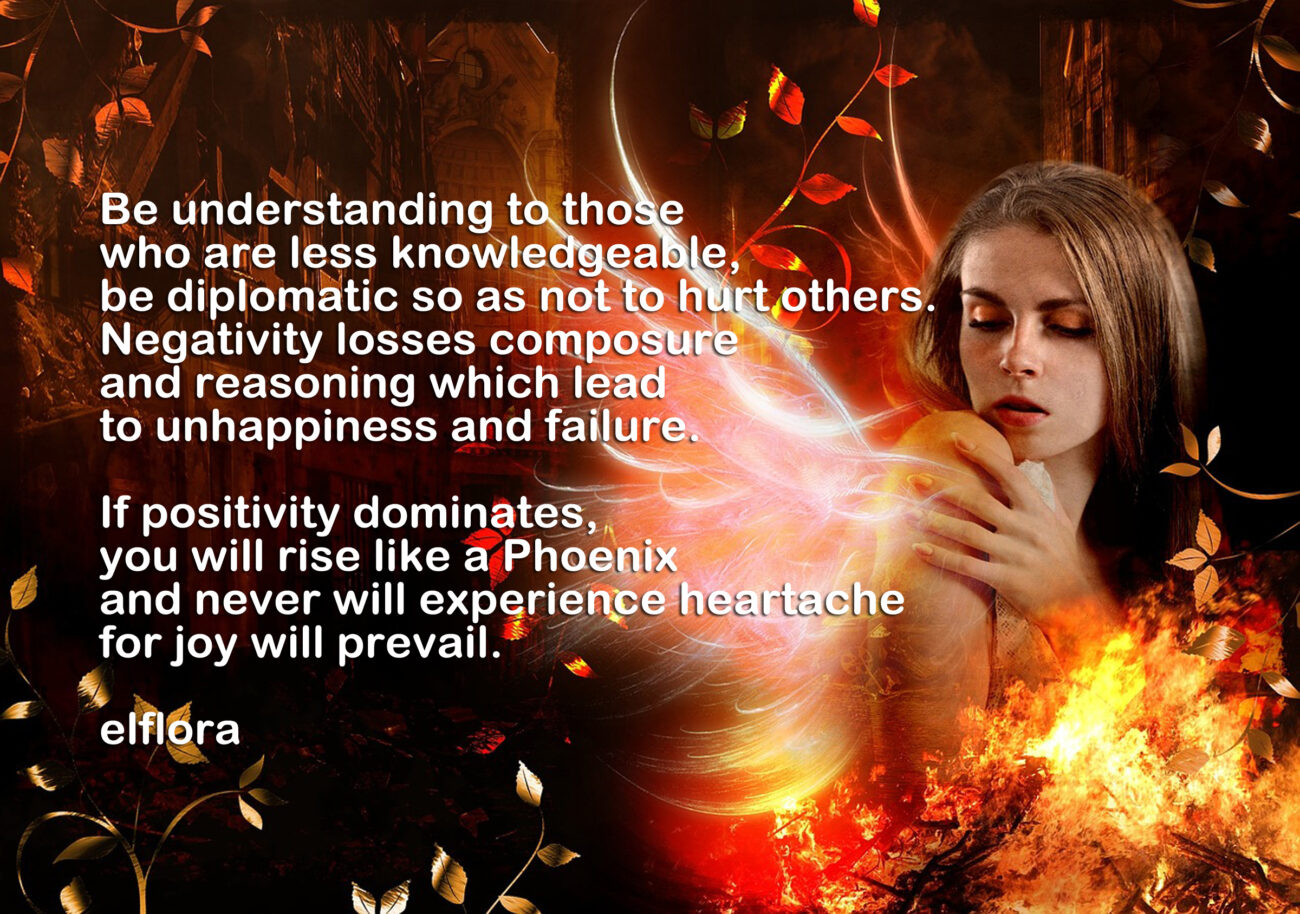 Be understanding to those who are less knowledgeable,
be diplomatic so as not to hurt others.
Negativity losses composure and reasoning
which lead to unhappiness and failure.
If positivity dominates,
you will rise like a Phoenix
and never will experience heartache
for joy will prevail.
elflora