Treasured For A Lifetime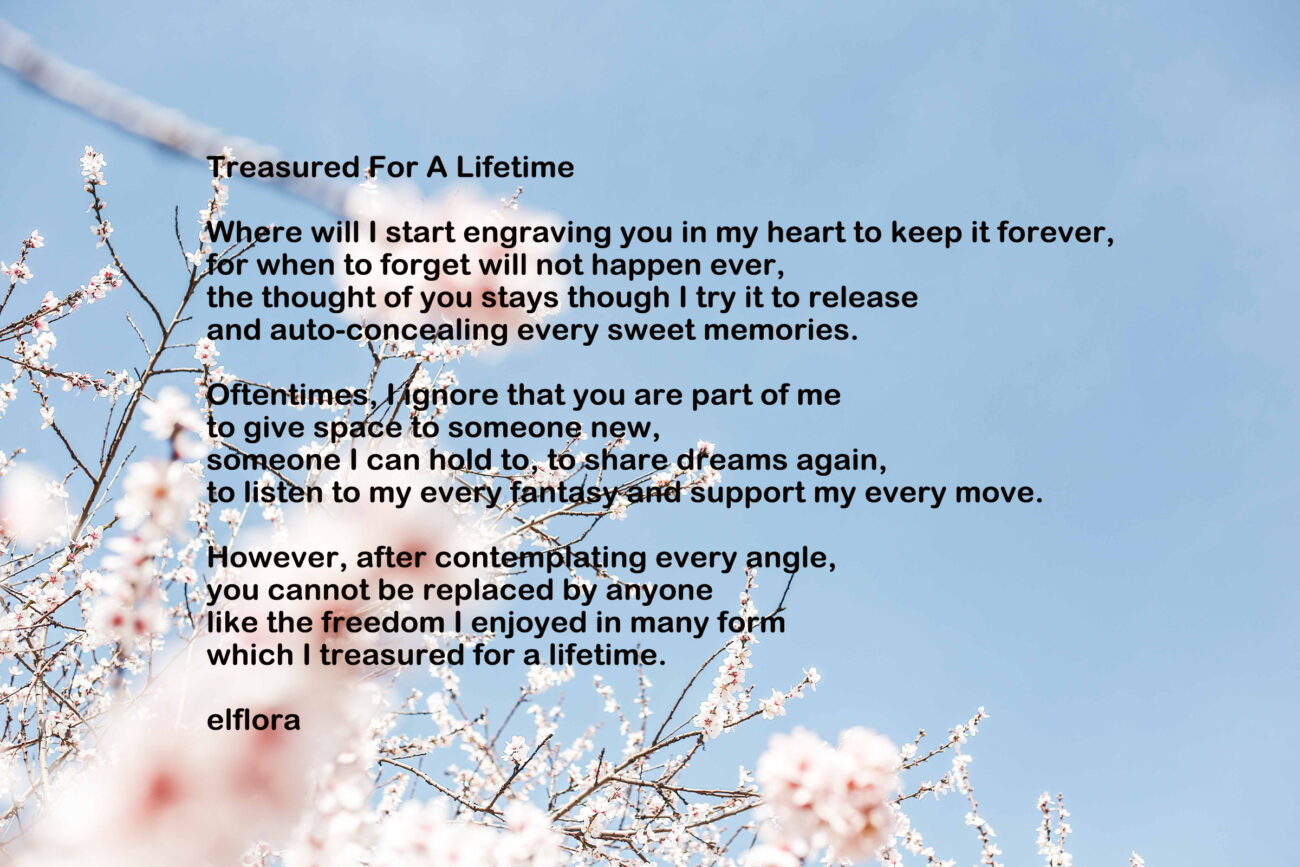 Where will I start engraving you in my heart to keep it forever,
for when to forget will not happen ever,
the thought of you stays though I try it to release
and auto-concealing every sweet memories.
Oftentimes, I ignore that you are part of me
to give space to someone new,
someone I can hold to, to share dreams again,
to listen to my every fantasy and support my every move.
However, after contemplating every angle,
you cannot be replaced by anyone
like the freedom I enjoyed in many form
which I treasured for a lifetime.
elflora