What If…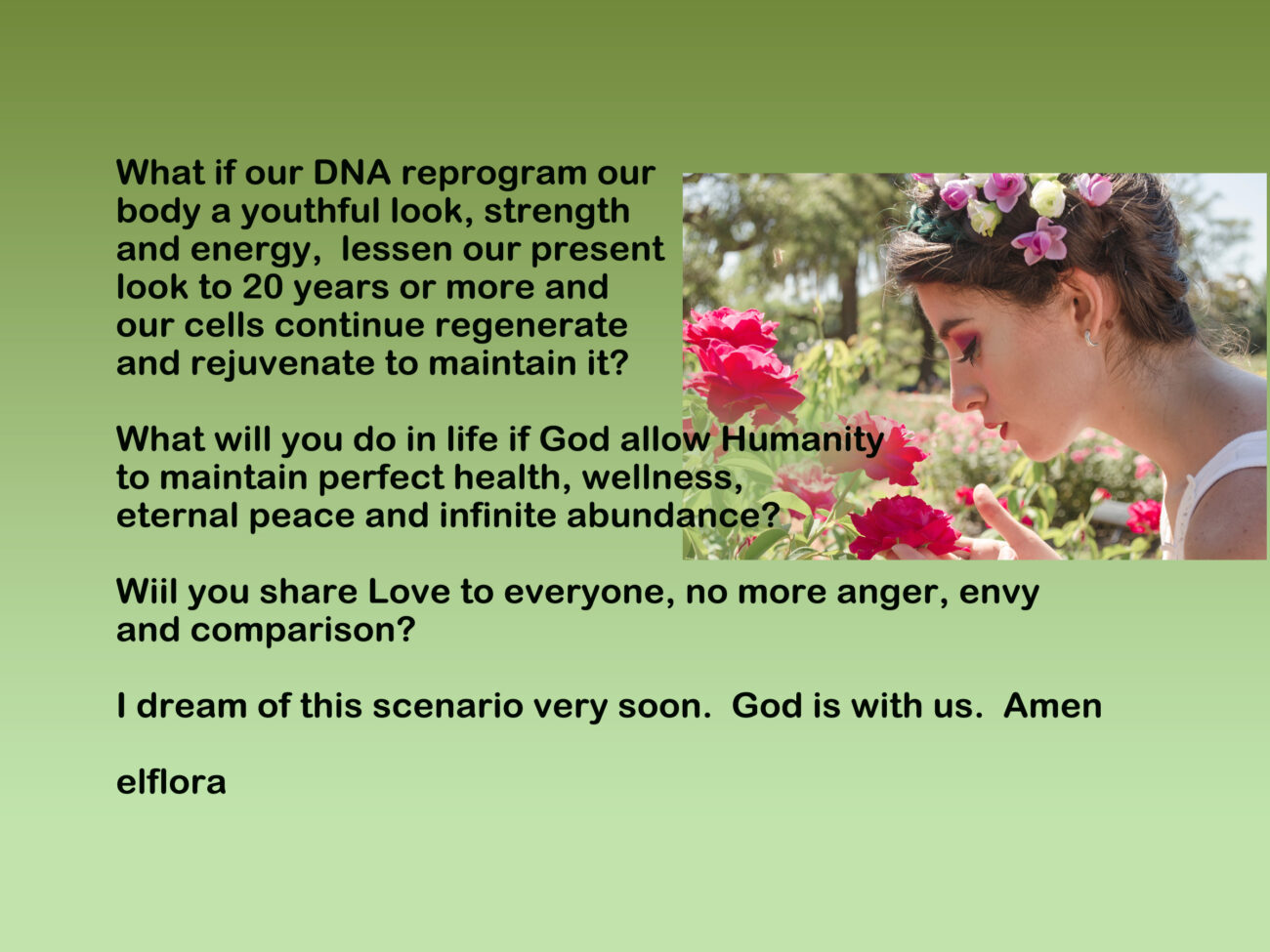 What if our DNA reprogram our body
a youthful look, strength and energy,
lessen our present look to 20 years or more and
our cells continue regenerate and rejuvenate
to maintain it?
What will you do in life if God allow Humanity
to maintain perfect health, wellness,
eternal peace and infinite abundance?
Wiil you share Love to everyone,
no more anger, envy and comparison?
I dream of this scenario very soon.
God is with us. Amen
elflora