Stay With Love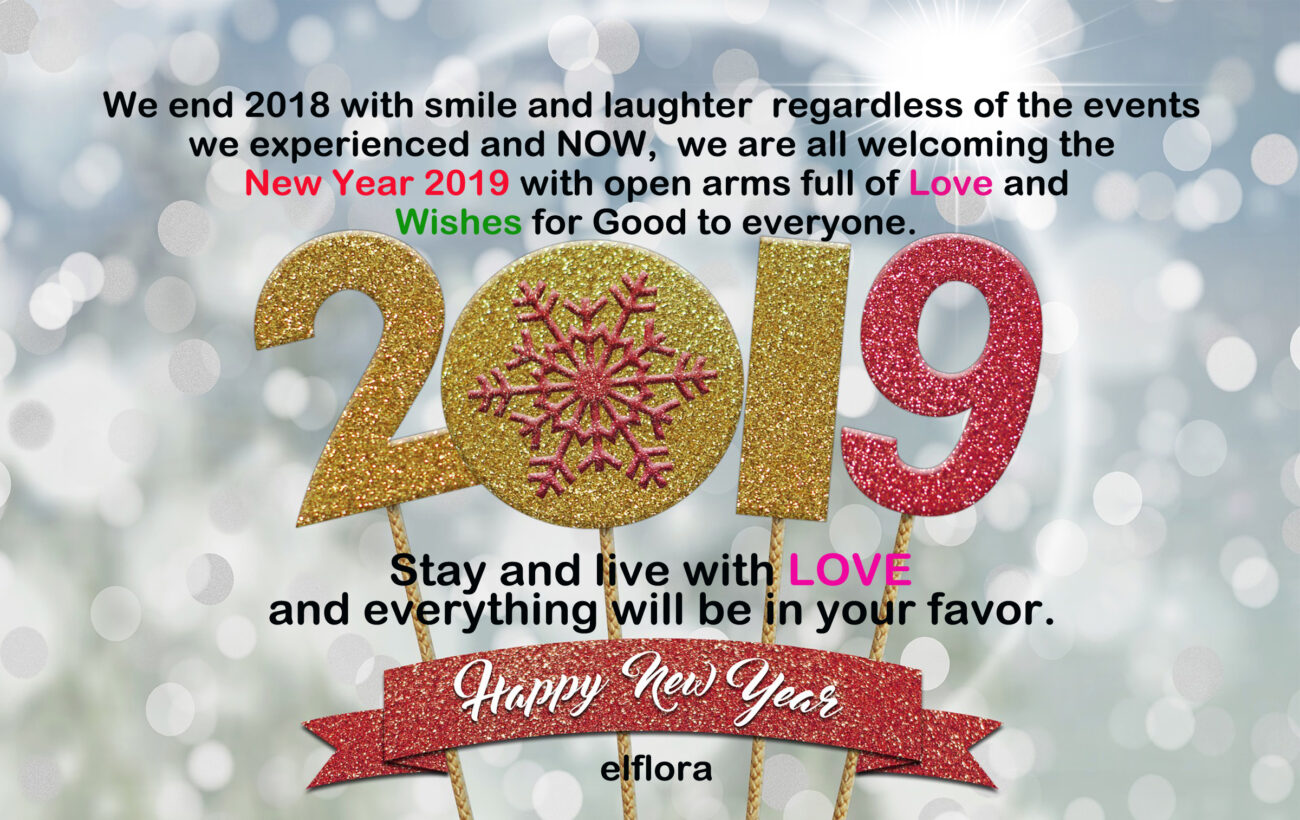 We end 2018 with smile and laughter regardless of the events we experienced
and NOW, we are all welcoming the New Year 2019 with open arms full of Love and Wishes for Good to everyone.
Stay and live with LOVE and everything will be in your favor.
HAPPY NEW YEAR!
elflora