Happy Independence Day
Freedom is the most precious present from GOD,
we are FREE to choose what kind of life we want,
to whom we will share our love and home
but the current leadership is suppressing most if not all.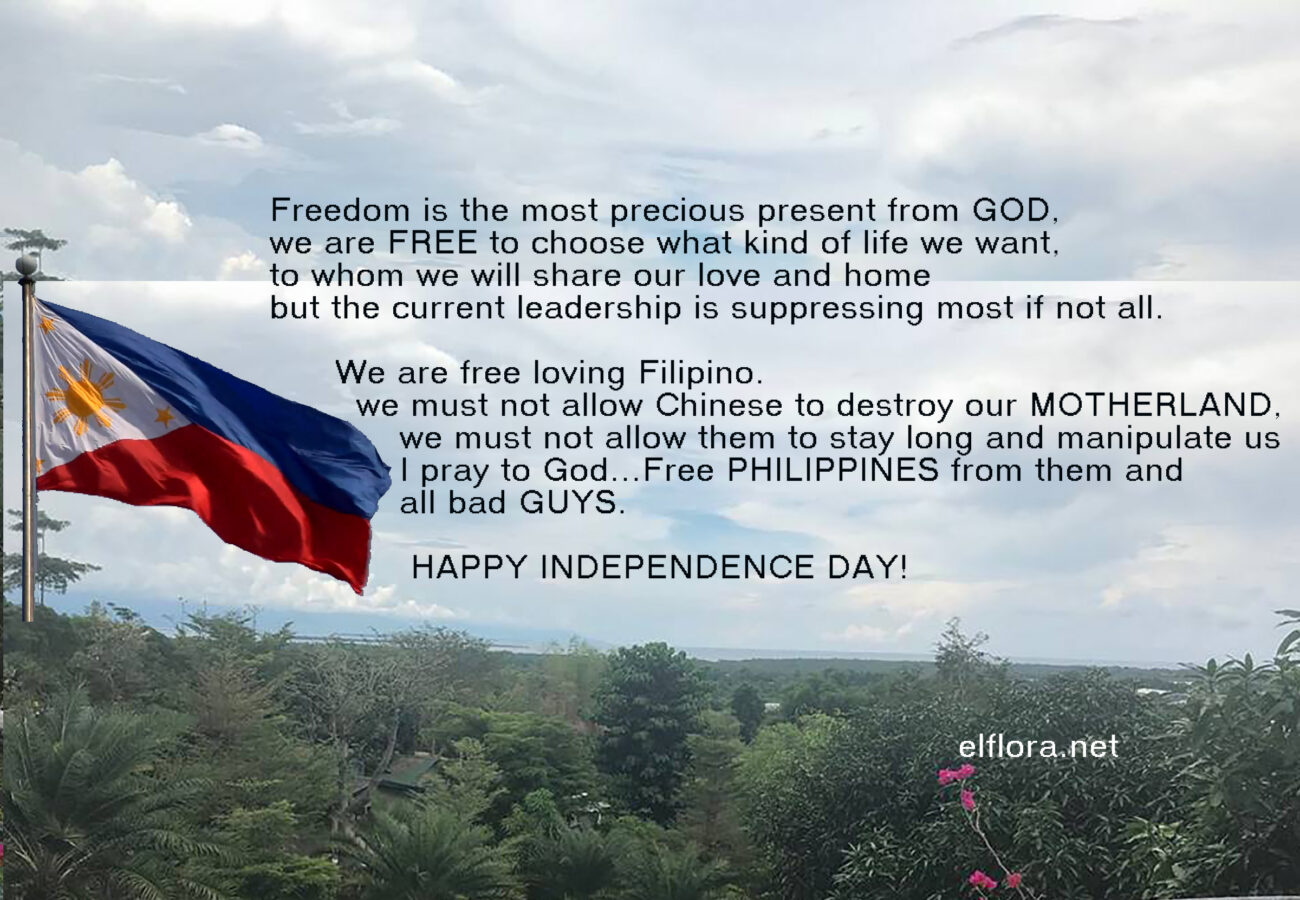 We are free loving Filipino.
we must not allow Chinese to destroy our mother land,
we must not allow them to stay long and manipulate us
I pray to God…Free PHILIPPINES from them and all bad GUYS.
HAPPY INDEPENDENCE DAY!