Blue White Light
Blue White Light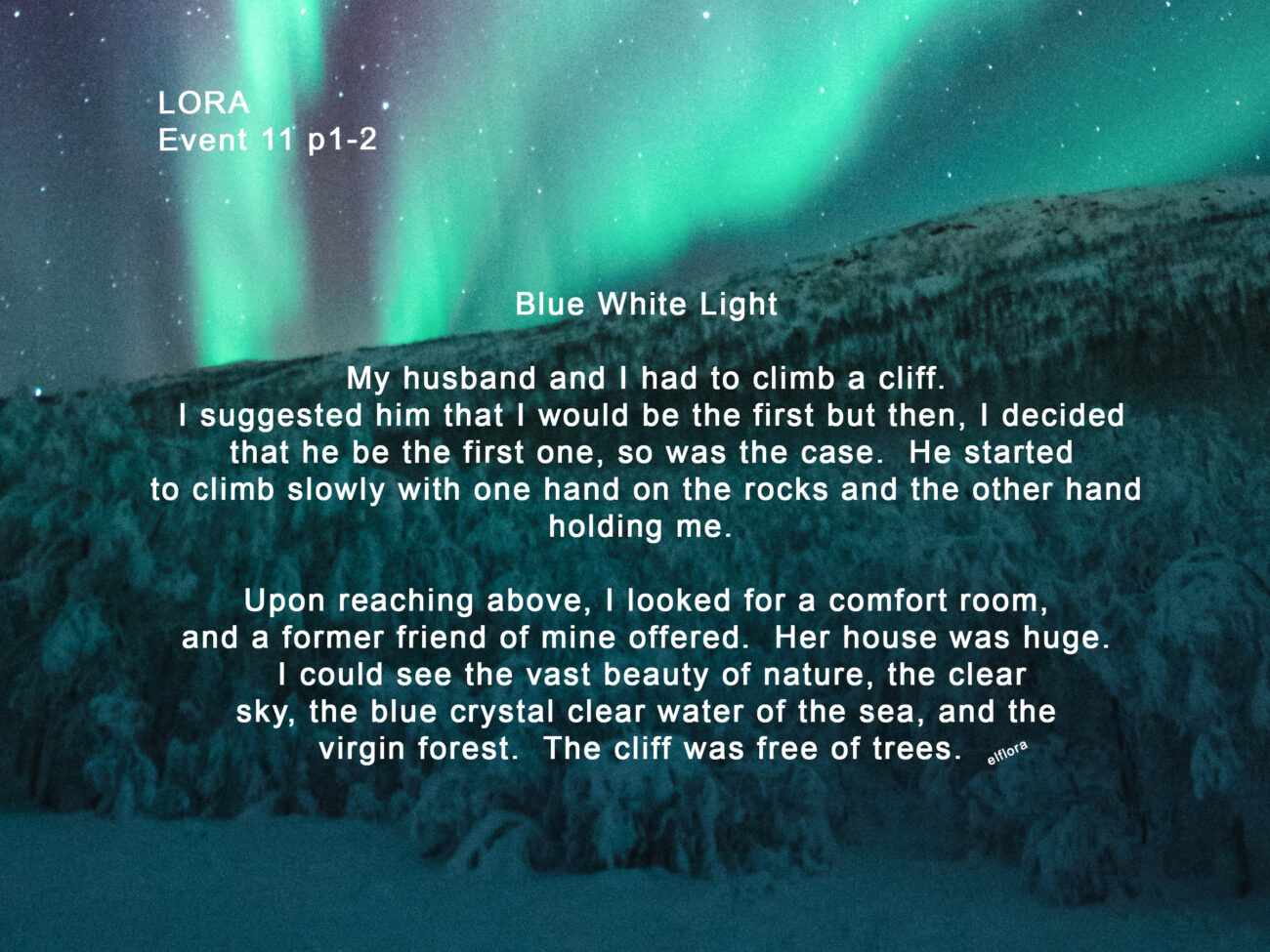 My husband and I had to climb a cliff.
I suggested him that I would be the first but then, I decided
that he be the first one, so was the case. He started
to climb slowly with one hand on the rocks and the other hand
holding me.
Upon reaching above, I looked for a comfort room,
and a former friend of mine offered. Her house was huge.
I could see the vast beauty of nature, the clear
sky, the blue crystal clear water of the sea, and the
virgin forest. The cliff was free of trees.