Saved By Her Dream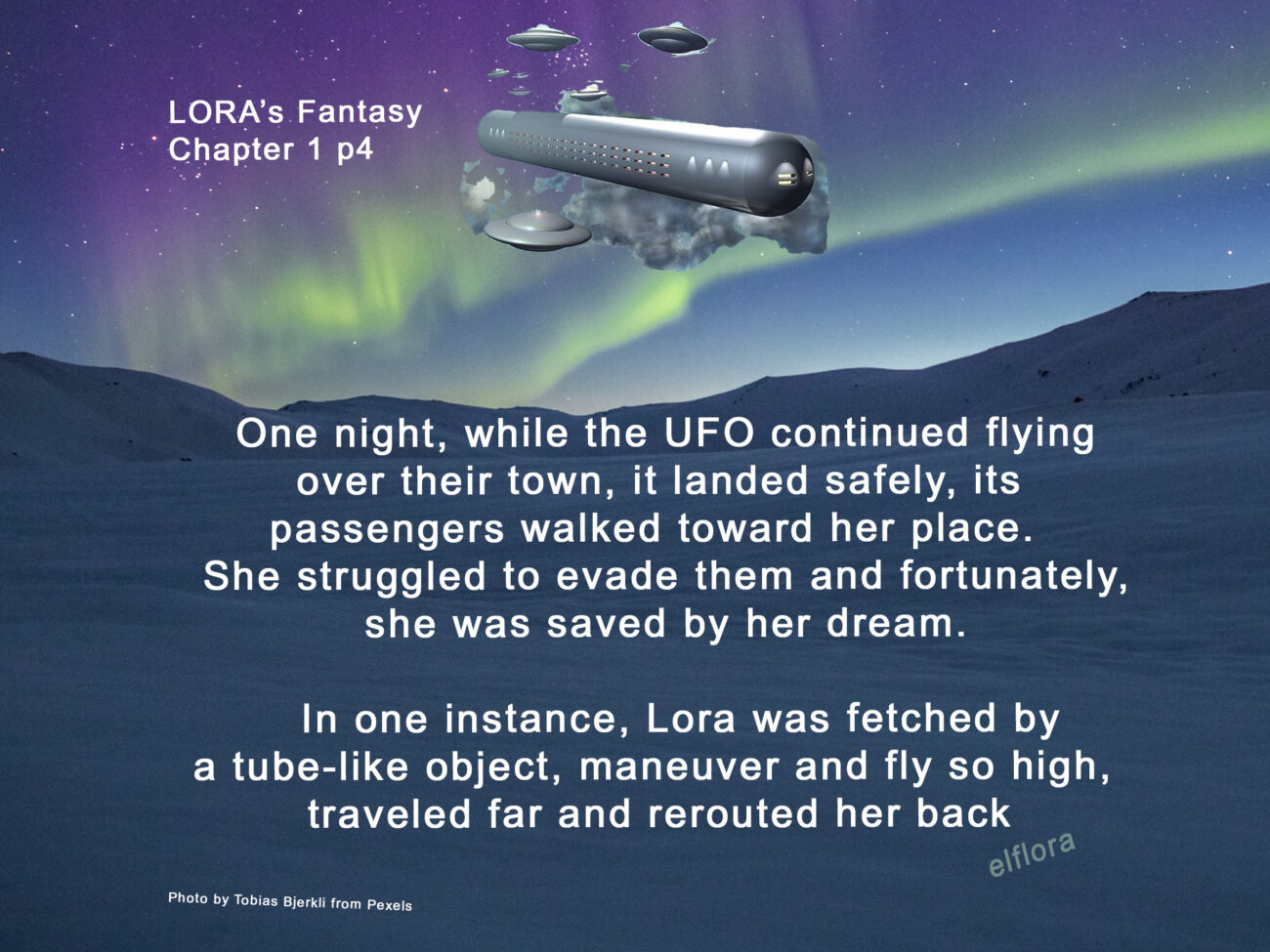 One night, while the UFO continued flying over their town,
it landed safely, its passengers walked toward her place. She struggled
to evade them and fortunately, she was saved by her dream.
In one instance, Lora was fetched by a tube-like object, maneuver
and fly so high, traveled far and rerouted her back.