Tetracycline – Dog's Cure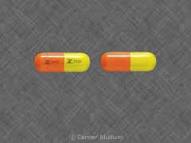 For almost a week, our dog got no appetite. She was not eating anymore.
She was already very weak. I had notice her legs were swelling as well as
her whole body. She could hardly move and needed help. We were so worried.
We don't want anything bad to happen to our pet.
My daughter searched for any remedy or medicine which could heal our
dog instantly. She gave dosage of tetracycline. Few days after, our dog
urinated unusually, more waters were coming out from the body. Our dog
had survived, healed and regained her strength and vitality.
elflora