Birthday Card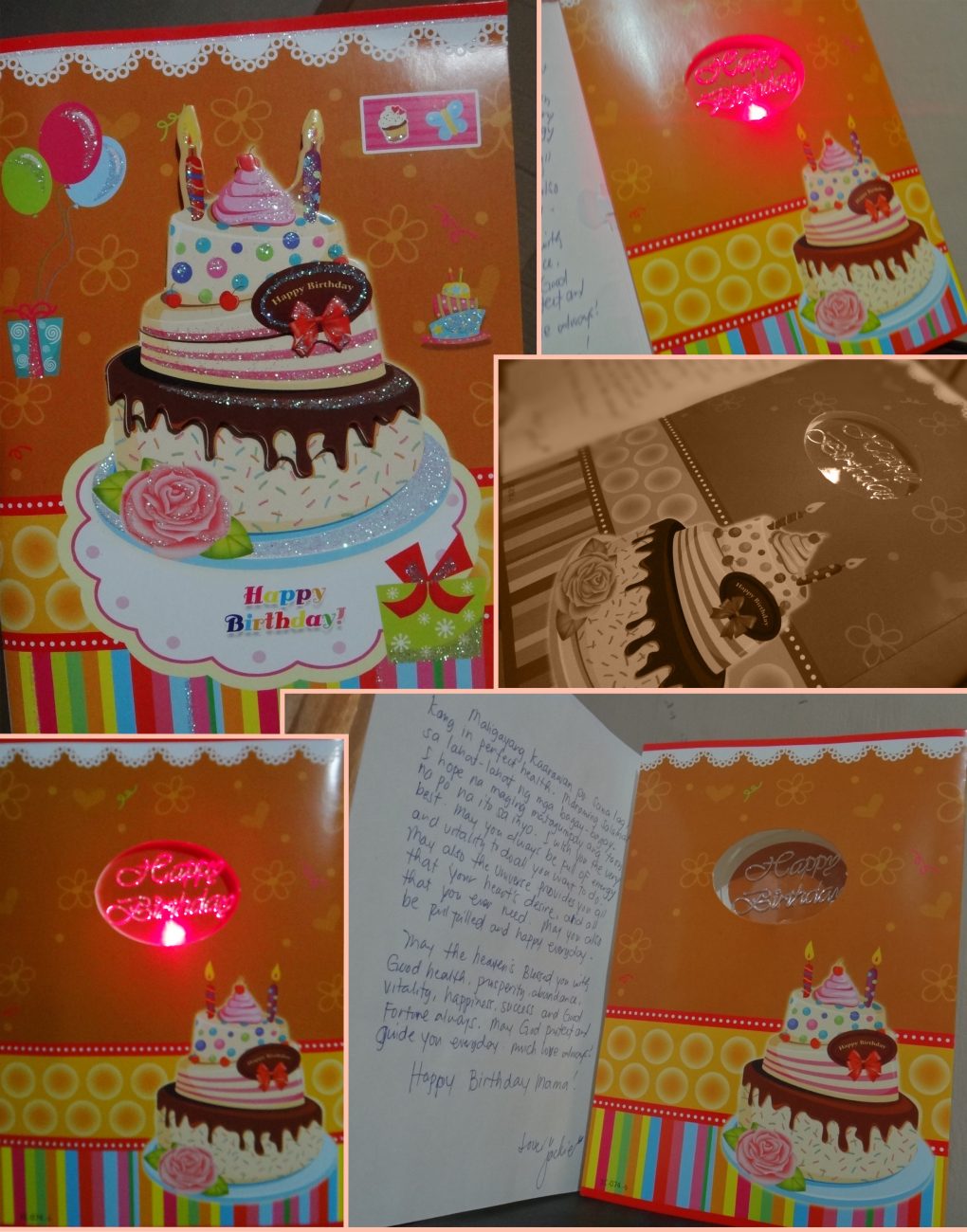 Happy Birthday! Hope you are always in perfect health. Thank you for everything. I hope this year is a successful one for you. I wish you the very best. May you always be full of energy and vitality to do all you want to do. May also the universe provides you all that your heart's desire, and all that you ever need. May you also be fulfilled and happy everyday.
May the heaven's blessed you with good health, prosperity, abundance, vitality, happiness, success and good fortune always. May God protects and guides you everyday. Much love always!
HAPPY BIRTHDAY MAMA!
Love,
Jackie
elflora