Life In The Island, I called Home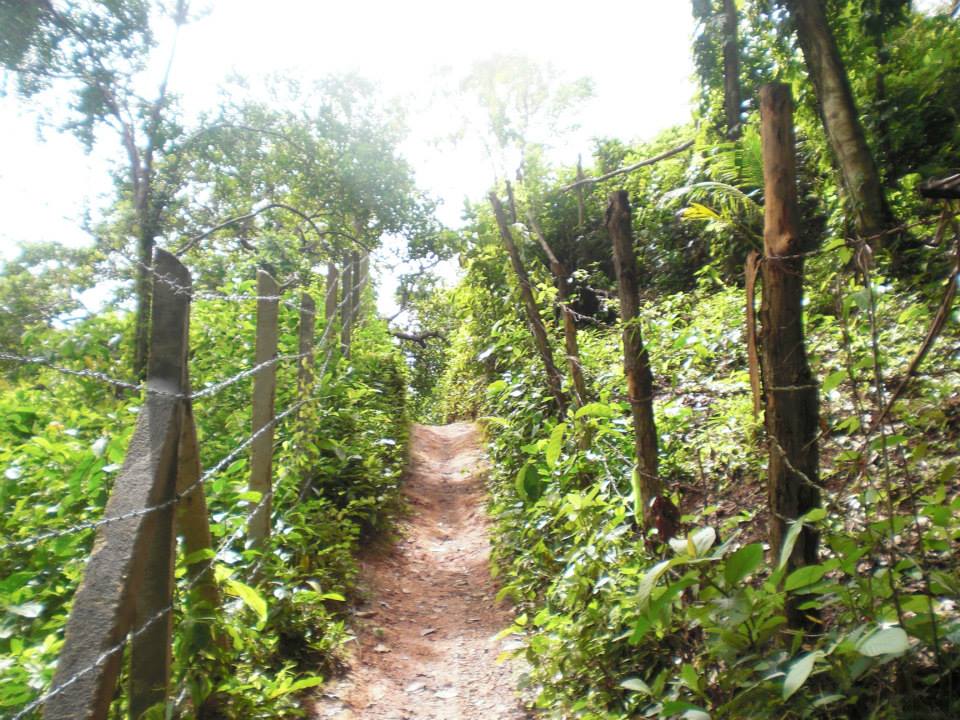 At the age of seven, we were transferred by my father to a very far and remote barrio of an island.  As far as I could remember, the first time I glanced at the place which I considered our second home, was a crossing to different locations, with old aged trees along the roads.  People living in the area were mostly uncivilized with the exception of a few families, who were educated and with high status in society.  I could not forget the scenarios everyday, wherein windows of every houses were closed whenever the gangster threw big stones against his adversaries, I just peeped at the window curiously.
Father had a good job in an American owned sawmill.  He was jack-of-all-trade, honest, hardworking, down-to-earth, treated his fellowmen with empathy, that many were charmed by his unique values.  Father invited his three brothers to work with him.  My grandparent together with my mother's two brothers and five sisters followed us also, as well as the bachelor cousins of my mother.  Knowing that we lived in abundance in that faraway place, some of our  town mates went there too.  Aside from salary, my father earned extras,  some of his services were paid by various products such as, bananas, bags of rice,  gallons of anchovies, bags of red sugar, sometimes chickens and hogs.  Even our house was given free.  At the back of the house was the rice field alternated by mongo plants.  One day, my sister and I planned to harvest mongo in the backyard,  as we continued walking, we reached as far as banana trees.  Beside the banana trees was something like carabao's manure, in its center we noticed, head of a big snake, we ran as fast as we could.  My mother reprimanded us upon learning what happened.  She had advised us not to go beyond the backyard.
My grandfather built their own house a little away from ours.  At the back of my grandparent's house was a wide banana plantation.  Oftentimes alone, I visited the place and looked for fallen ripe banana fruits and then ate them.  One day morning,  we were in front of the house and my grandmother was cleaning rice for cooking, when there was a long snake passing not distant away from us. Grandma called grandpa and suddenly cut off the snake by halves.  Terrible!  its half head part instantly flew facing grandma, fortunately it was hindered by wooden pan she was holding.  We observed that the two halves parts moved toward each other  but abruptly, grandpa cut the snake finely.  Imagined!  a cut snake had the power to bring its whole body again.
According to the native folks, the island was a place of various kinds of snakes.  I could see its path crossed the highway.  Once, while I was standing somewhere, I did not noticed that a snake was a meter away from me.  It was a native man who called the attention of my father what he saw.  He helped me from the attacked of the snake by his long tiny stick holding it in a circular motion away from me.
Fighting was an ordinary scene in the barrio.  I had witnessed the running after another around our house by men with long pointed bolos against my relatives.  However, they could not just defeat my relatives because of their tall, big and muscled body and were master in bringing and using such types of sharp things.  In addition to, my father, the leader of our family was knowledgeable in self defense so they could do nothing if they retaliated.  He was the mediator of the two warring parties and even that leader gangster who used to be the big headaches before befriended my father.  Everybody enjoyed the social dancing or any social events in the barrio since then,  As long as my father was in the vicinity, peace and tranquility was present or enjoyed by the whole barrio residents.
I remembered once my hair was trimmed.  I was teased by my youngest uncle, a brother of my mother.  I reacted until we were fighting then when I noticed blood running from my fingers.  Unknowingly, it was deeply cut by the razor used in trimming my hair .  It left behind a remembrance, a scar of a fish like.  Another unforgettable experience in that island was,  there was no dentist that time.  My father pulled out my baby tooth as it grew beside my permanent tooth.  He got bigger thread, tied it to my tooth and the other end to the door, and quickly pulled the door, gone my baby tooth, I cried aloud.
One of my auntie would be the reigning queen in the neighboring barrio fiesta.  I was brought there to witness the event.  We just walked going to that very far barrio, passing wide but low river, then a narrow knee-length river but with strong current.  I was carried up the shoulder as we passed it.  The place was swampy, with few islets and with so beautiful surroundings.
My mother gave birth to our youngest sister.  She was baptized having wealthy godparents.  One of the godfather was the head of the native who insisted that his family name be given to my sister.  Thinking that if the family name of that native head be placed  last in my sister's name in birth certificate that would be my sister's family name and not of my father,  my father  wooed him that it was nice to place his family name first before my father family name.  The head of the native agreed to the suggestion of my father, In return, my father was also the godfather of his son, and vice avers, our family name was given to his son also.  My youngest sister was the so called "Peace Child", a pact between my father and the head of the natives of the island, the reason that anywhere especially in the remote and mountainous areas,  my father and his company could tour around safely.
I completed my grade one in that island.  My mother got sick of an unknown ailment so my father was constrained to went back to our native land leaving behind the whole family of my grandparents.
elflora