Baby Jesus Answered My Prayer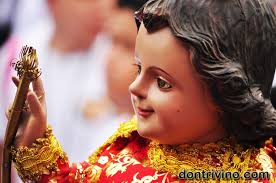 My husband worked on board a ship but could not be contacted because of strife in the Middle East.  I was in dire need financially.  Our children were still young and my salary could not provide sufficiently our daily needs.
Being an orphan and the eldest of three sisters, I kept my problem secretly.  My only hope was Baby Jesus that time.  I kept on praying and asking help from Him.
A week later, I received a message from my husband telling me to claim money to the bank.
elflora