Charm of Blue Aura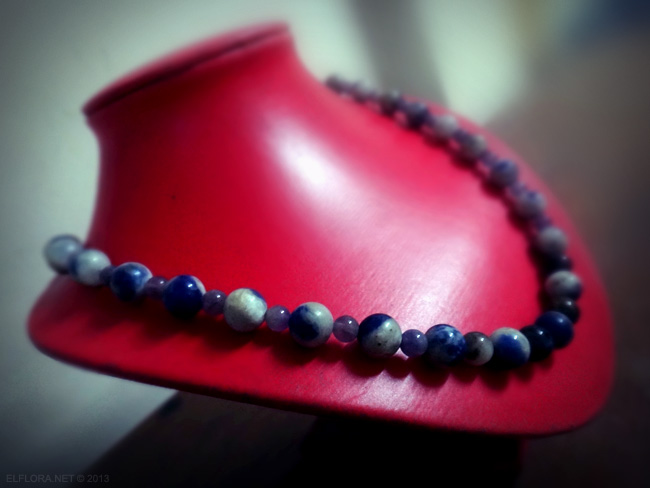 A lady of seventies bought lockset.  She was being serviced by my daughter.  While they were conversing, she was looking at me smiling as if we knew each other before, of course, I smiled at her too.  For a while, she uttered, "Oh I see you again for the second time wearing necklace ."  Curiously, I asked her birthday and found out that she got the five as her destiny number.
Obviously, she was attracted to my necklace which is a blue gemstones due to the reality that her destiny number five carried a blue AURA.  She wore a stripe blue and white blouse and wearing a fashion blue bracelet unknowingly what she wore were her primary AURA.
Yesterday, she went back to the store.  She was in a blue haltered blouse with matching bracelet and I noticed two rings in a finger.
Maybe she thought that my wearing of accessories was just a luxury.  Everyday I am adorned of my two or three gemstone necklaces, three  gemstones bracelets and two rings with gemstones on both my fingers.  They are my amulets.
She was charmed by my necklace and told us that starting that day, she will take care of herself too.  Perhaps, meaning she will beautify herself too by using her jewelry  collection, as she mentioned In our first meeting.
elflora