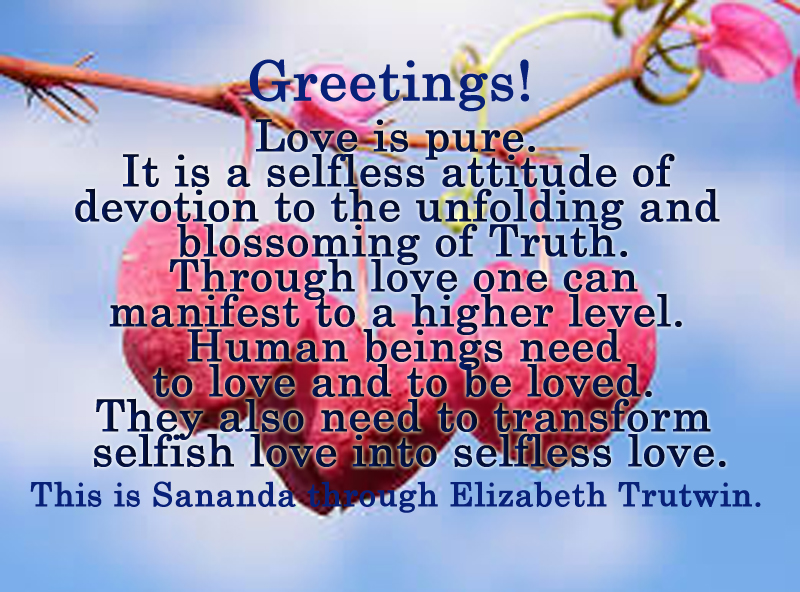 Greetings!
Love is pure.
It is a selfless attitude of
devotion to the unfolding and
blossoming of Truth.
Through love one can
manifest to a higher level.
Human beings need
to love and to be loved.
They also need to transform
selfish love into selfless love.
This is Sananda through Elizabeth Trutwin.
elflora