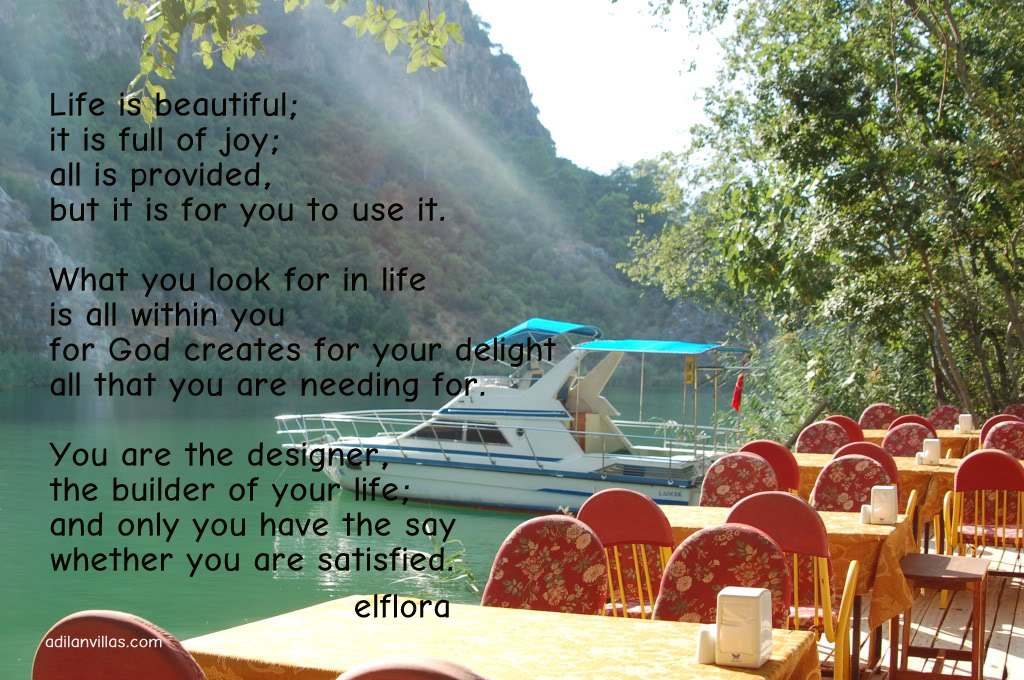 Life is beautiful;
it is full of joy;
all is provided,
but it is for you to use it.
What you look in life
is all within you
for God creates for your delight
all that you are needing for.
You are the designer,
the builder of your life;
and only you have the say
whether you are satisfied.
elflora