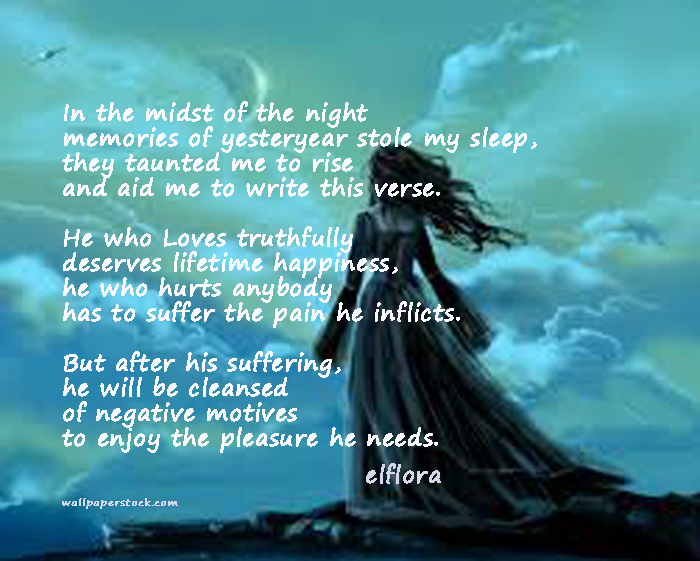 In the midst of the night
memories of yesteryear stole my sleep,
they taunted me to rise
and aid me to write this verse.
He who Loves truthfully
deserves lifetime happiness,
he who hurts anybody
has to suffer the pain he inflicts.
But after his suffering,
he will be cleansed
of negative motives
to enjoy the pleasure he needs.
elflora