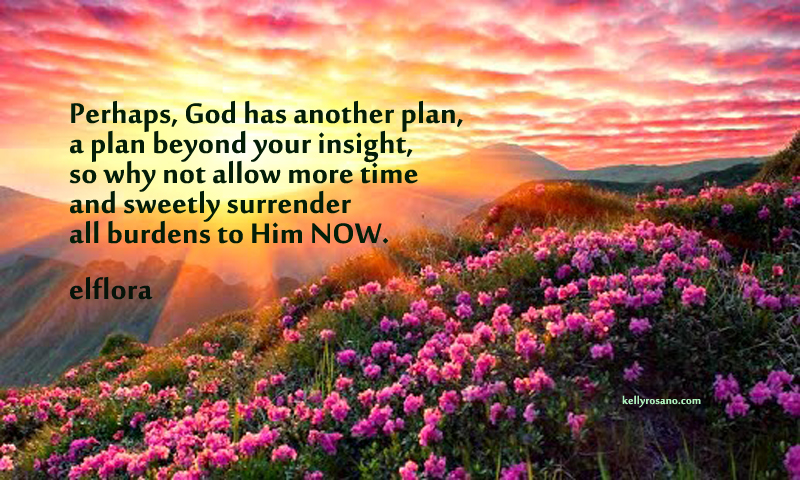 With all the heartaches
experienced from various relationships
you tend to give up sometimes
and close the door to anyone.
But dear, contemplate first
before doing so because
there is always a basis
why such happenings arose.
Perhaps, God has another plan,
a plan beyond your insight,
so why not allow more time
and sweetly surrender all burdens to Him NOW.
elflora