Beautiful Garden Forest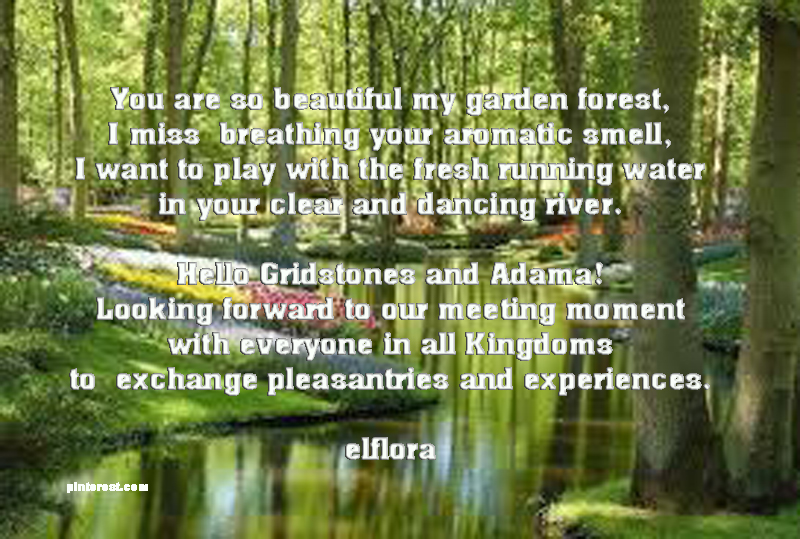 You are so beautiful my garden forest,
I miss breathing your aromatic smell,
I want to play with the fresh running water
in your clear and dancing river.
Hello Gridstones and Adama!
Looking forward to our meeting moment
with everyone in all Kingdoms
to exchange pleasantries and experiences.
elflora