When I Loved You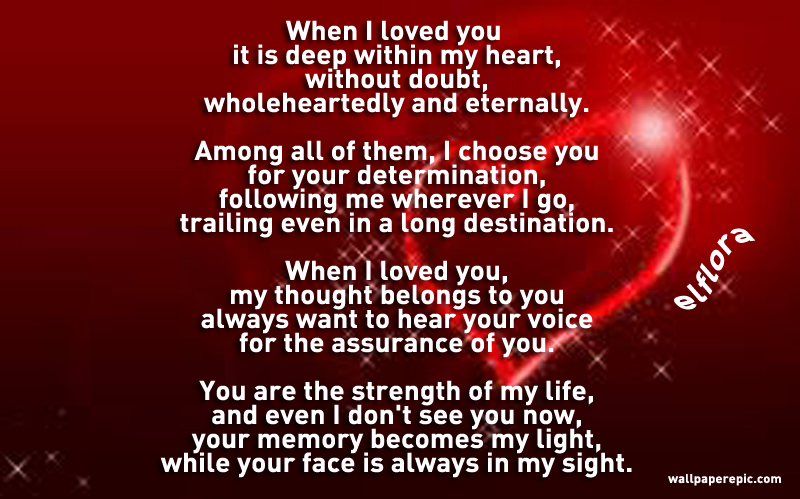 When I loved you
it is deep within my heart,
without doubt,
wholeheartedly and eternally.
Among all of them, I choose you
for your determination,
following me wherever I go,
trailing even in a long destination.
When I loved you,
my thought belongs to you
always want to hear your voice
for the assurance of you.
You are the strength of my life,
and even I don't see you now,
your memory becomes my light,
while your face is always in my sight.
elflora