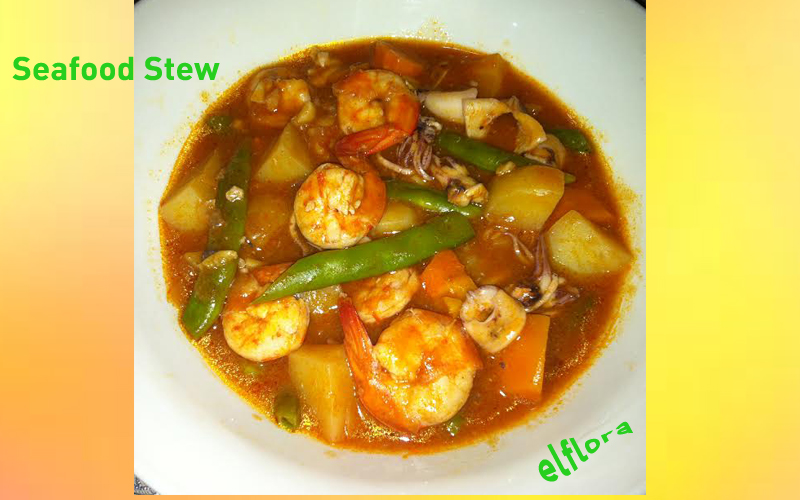 INGREDIENTS
1/4 kg shrimps, shelled
1/4 kg squid, inc sac removed and each cut crosswise into 3
8 cloves garlic, crushed
1 pc medium onion, sliced
1 pc medium carrot, cut into chunks
2 pcs medium potatoes, cut into chunks
1 can(227g) Del Monte tomato sauce
1 pc laurel leaf
100 g baguio beans, cut 1-1/2″ long
1 pc calamansi
2 tsp salt
1/4 tsp pepper
PROCEDURE
1. Sprinkle seafood with calamansi juice and 1 tsp salt, then set aside.
2. Saute garlic, onion. carrots and potatoes. Add Del Monte tomato sauce, 3/4 cup water,
1 tsp salt, pepper and laurel leaf. Simmer for 15 minutes.
3. Add seafood and Baguio beans. Simmer for another 10 minutes.
elflora