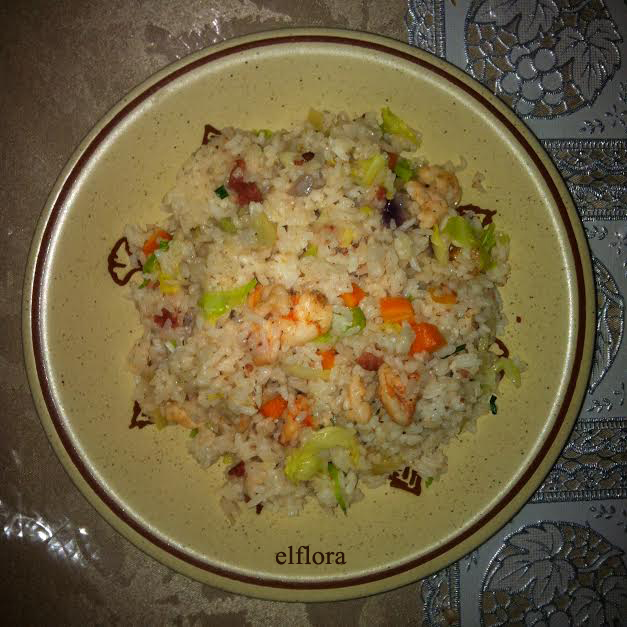 INGREDIENTS
2 pcs Chorizo, diced
1 head garlic, finely chopped
1 pc medium carrot
10 pcs big shrimps, peeled and sliced
2 pcs eggs, beaten
1 can(439g)Del Monte tidbits, drained
1/4 kg cabbage, finely shredded
6 cups cooked rice
1 stalk green onions, sliced
salt to taste
PROCEDURE
1. Saute chorizo until oil is extracted and set aside. Add 2 tbsp cooking oil to the chorizo oil,
then saute garlic, onion, carrot and shrimps Add eggs and cook until just set.
2. Add chorizo, salt, pineapple tidbits, cabbage and rice, mix well. Cook for 3 minutes stirring
constantly. Add green onions and stir.
Ready to serve.
elflora
.