Grilled Pork Chops Over Mango Cucumber Salad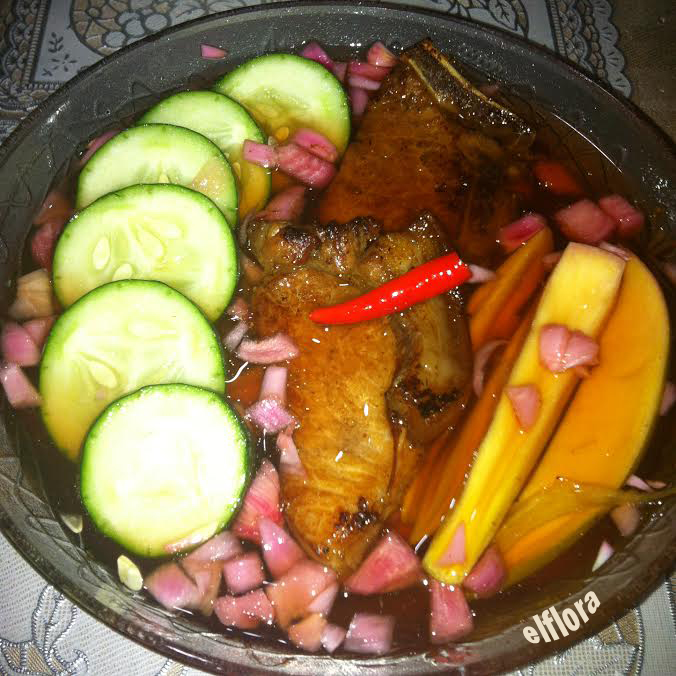 INGREDIENTS
1/2 kg green mangoes, flesh slice thinly lengthwise
1/2 cup chopped red onions
1 pc siling labuyo, stem removed
1 pc siling haba, seeded and sliced
1 cup Del Monte red cane vinegar
1-1/2 cups sugar
1 tbsp rock salt
200 g cucumber, sliced and chilled
1/2 kg pork chops
PROCEDURE
1. Arrange mangoes, onions and sili in a sterilized jar.
2. Simmer Del Monte vinegar, sugar and salt for 5 minutes and pour over mango mixture.
Cover and let stand in the refrigerator for 1 week.
3. Once ready to serve, mix with cucumber and top with grilled pork chops
* Marinade pork chops with 1/2 tbsp rock salt, 2 tbsp soy sauce, 1/2 tsp ground pepper,
diced garlic for about 30 minutes before pan grill..
elflora