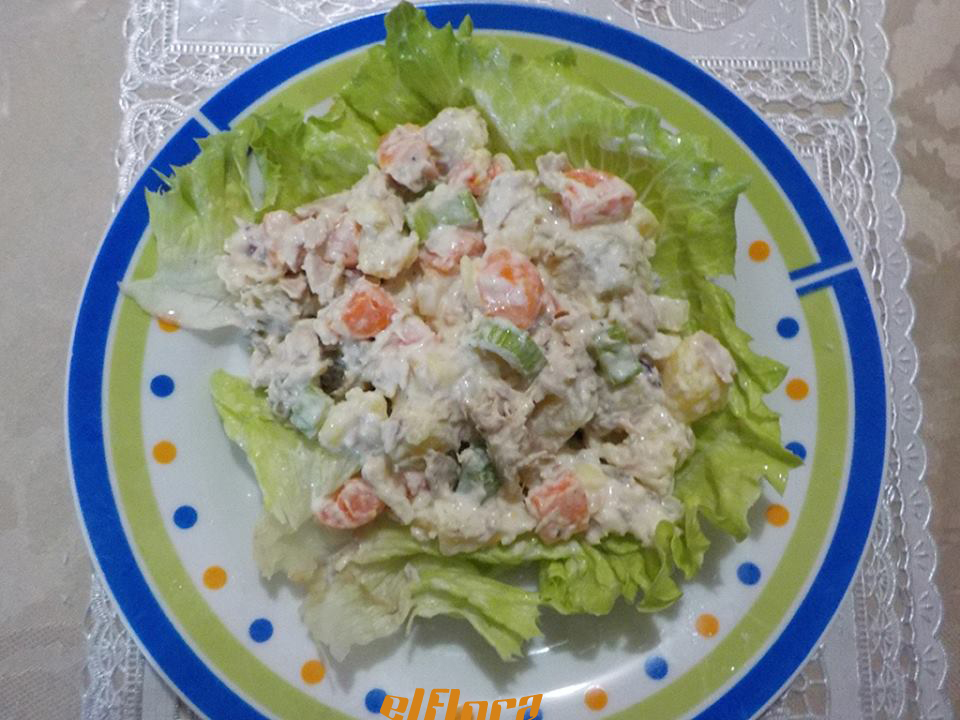 INGREDIENT
1 can tuna flakes
1 can(234g) Del Monte cut crushed Pineapple, drained (reserve syrup)
2 pcs stalks celery, diced
1/4 kg potatoes, boiled, peeled and cut into cubes
1/4 kg sweet potato, boiled, peeled and cut into cubes
1 pc medium carrot, boiled, peeled and cut into cubes
2 tbsp sweet pickle relish
1 cup mayonnaise
1 tsp minced onion
1 tsp calamansi juice
1/2 tsp ground pepper
2 tsp iodized salt
PROCEDURE
1. Drain tuna and simmer in pineapple syrup with calamansi juce, 1/4 tsp iodized salt and 1/4 pepper
for 8 minutes and drain again. Combine with potatoes, sweet potatoes, celery, pickles and carrots.
Set aside.
2. Mix mayonnaise, onion, crushed pineapple, 1-1/2 tsp iodized salt, and 1/4 tsp pepper.
Mix with tuna vegetable mixture and chill.
elflora