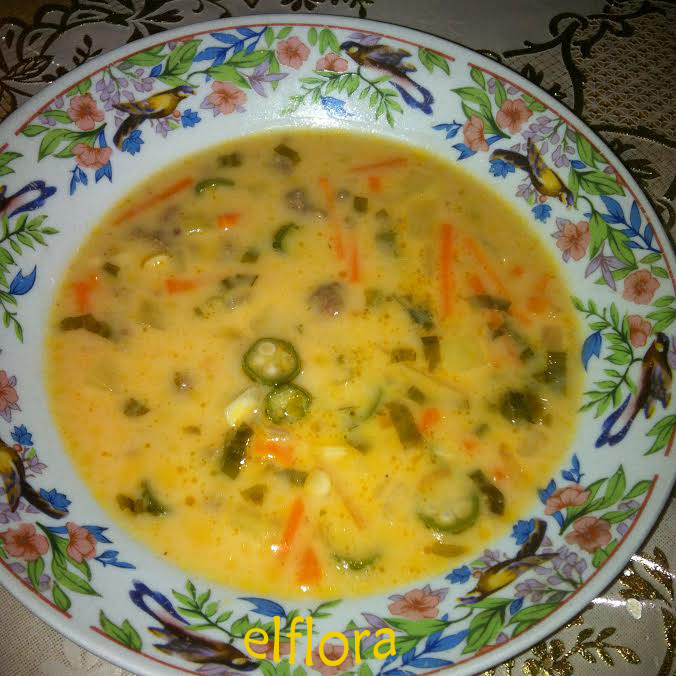 INGREDIENTS
1/4 kg ground beef
1 head garlic, crushed
1 medium onion, sliced
1 medium carrots, cut into strips
1 large potato, cut into cubes'
1 stalk celery, sliced
1 can(140 g) Del Monte tomato sauce
4 pcs okra sliced 1/2 cm thick
2 tbsp cornstarch dissolved in 2 tbsp water
1 cup evaporated milk
3 stalks green onion chopped
PROCEDURE
1. Sauce garlic, potatoes, and beef. Add 4-1/2 cups water then simmer until beef is tender.
2. Add carrot, potatoes, celery and tomato sauce. Add salt and pepper to taste and simmer for 10 minutes.
Add okra and cornstarch, simmer until okra is cooked. Add milk and green onions, allow to simmer.
elflora