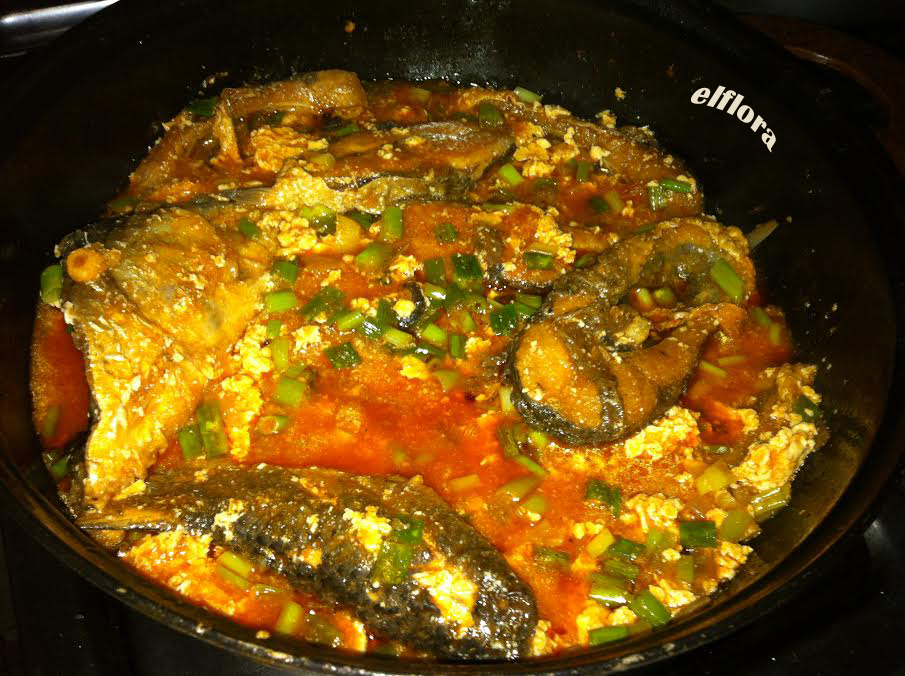 INGREDIENTS
1 pc medium bangus (milk fish), cleaned and sliced
3 cloves garlic, crushed
1 pc medium onion, sliced
1 tbsp ginger strips
1 can(140g) Del Monte tomato sauce
1 pc square tofu
2 stalks kinchay cut 1/2″ long
PROCEDURE
1. Sprinkle bangus slices with 1/2 tsp rock salt. Fry in oil until golden brown. Set aside.
2. Saute garlic, onions and ginger. Pour in tomato sauce and 1 cup water then stir.
3. Mash tofu into smaller pieces, add the sauce, simmer for 5 minutes. Add fried bangus and simmer for another 5 minutes. Add kinchay.
elflora