The Dawn Part 2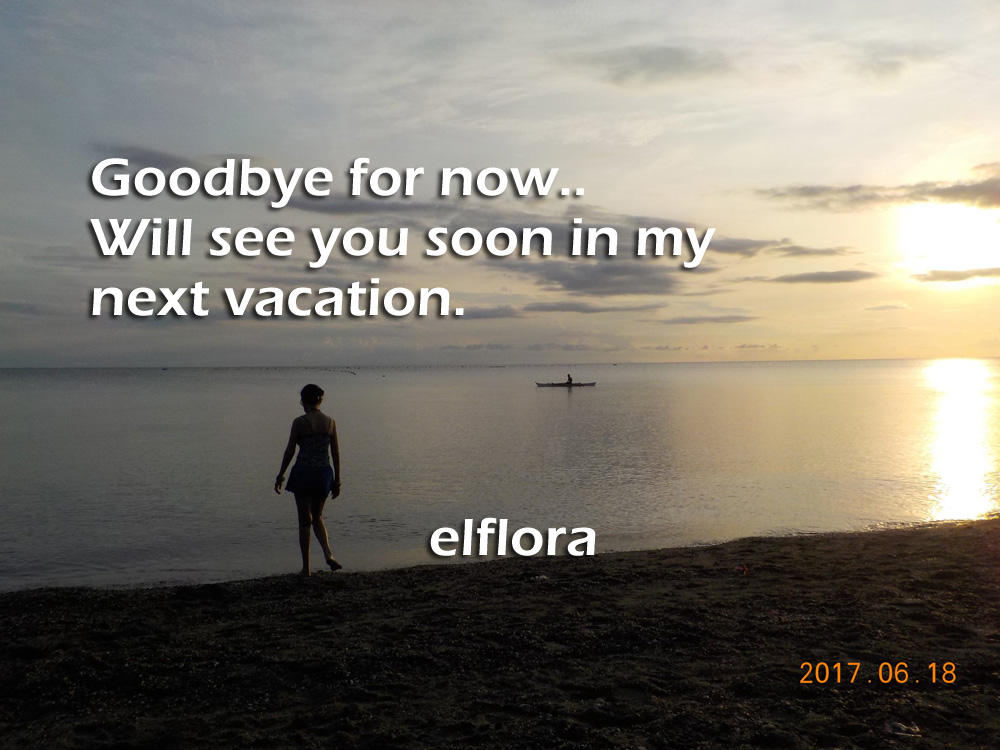 Feel the warmth of the sea,
the invigorating tap of the breeze,
the tender massage of the sand,
the tranquility of the sorrounding,
all of these contribute to the peaceful lives
of the residents here.
As the glorious Sun continue its rising,
enhancing its light needed by all,
for fishermen preparing for their daily fishing
to supply fresh catched fish to the community
and for those who want to enjoy swimming
and playing in this sandy beach,
be grateful to this God's blessing,
THE SUNRISE.
Hail you our BRINGER OF LIFE!
Goodbye for now..
Will see you soon in my next vacation.
elflora