A Letter To My Beloved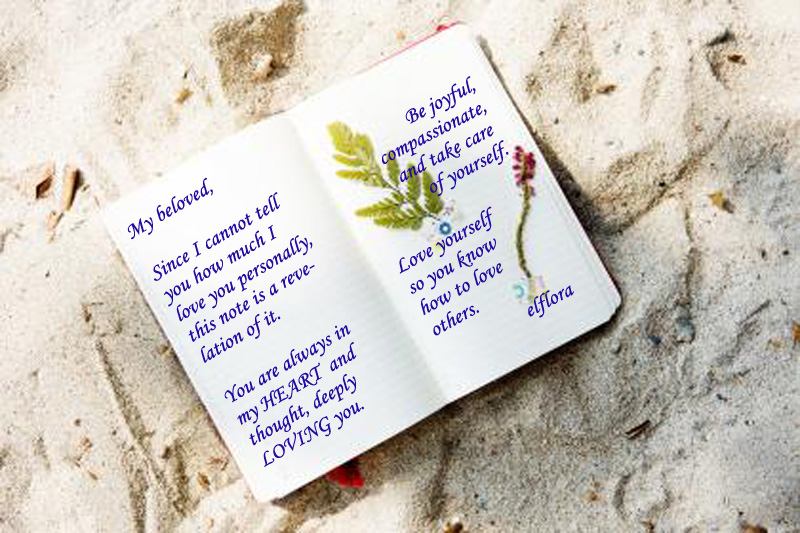 My beloved,
Since I cannot tell you how much I
love you personally,
this note is a revelation of it.
You are always in my HEART and
thought, deeply LOVING you.
Be joyful, compassionate,
and take care of yourself.
Love yourself so you know
how to love others.
elflora