Mother Mary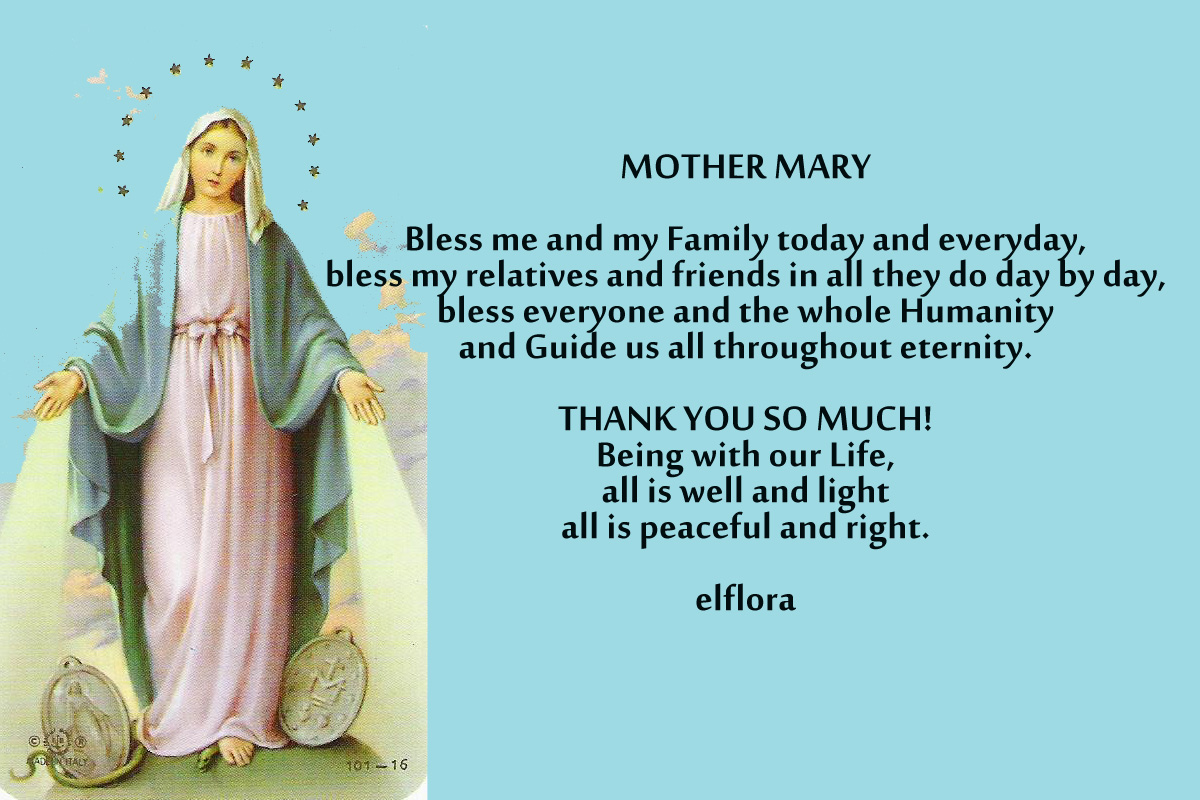 Mother Mary
Happy Birthday!
Bless me and my Family today and everyday,
bless my relatives and friends in all they do day by day,
bless everyone and the whole Humanity
and Guide us all throughout eternity.
THANK YOU SO MUCH!
Being with our Life,
all is well and light
all is peaceful and right.
elflora