Face What Comes Thereafter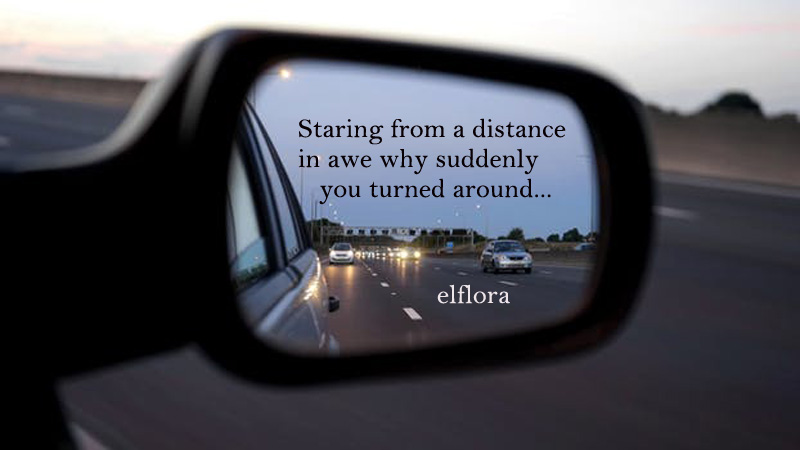 Staring from a distance
in awe why suddenly you turned around
leaving me in wonder but have to understand
there such a reason behind.
Have to accept everything is in motion
and no one knows what's next,
so move on, no turning back just go on
and divert your focus in order to forget.
Life is really an adventure,
you must dance with the music,
enjoy the moment wuth joy
but face what comes thereafter.
elflora