When Love Binds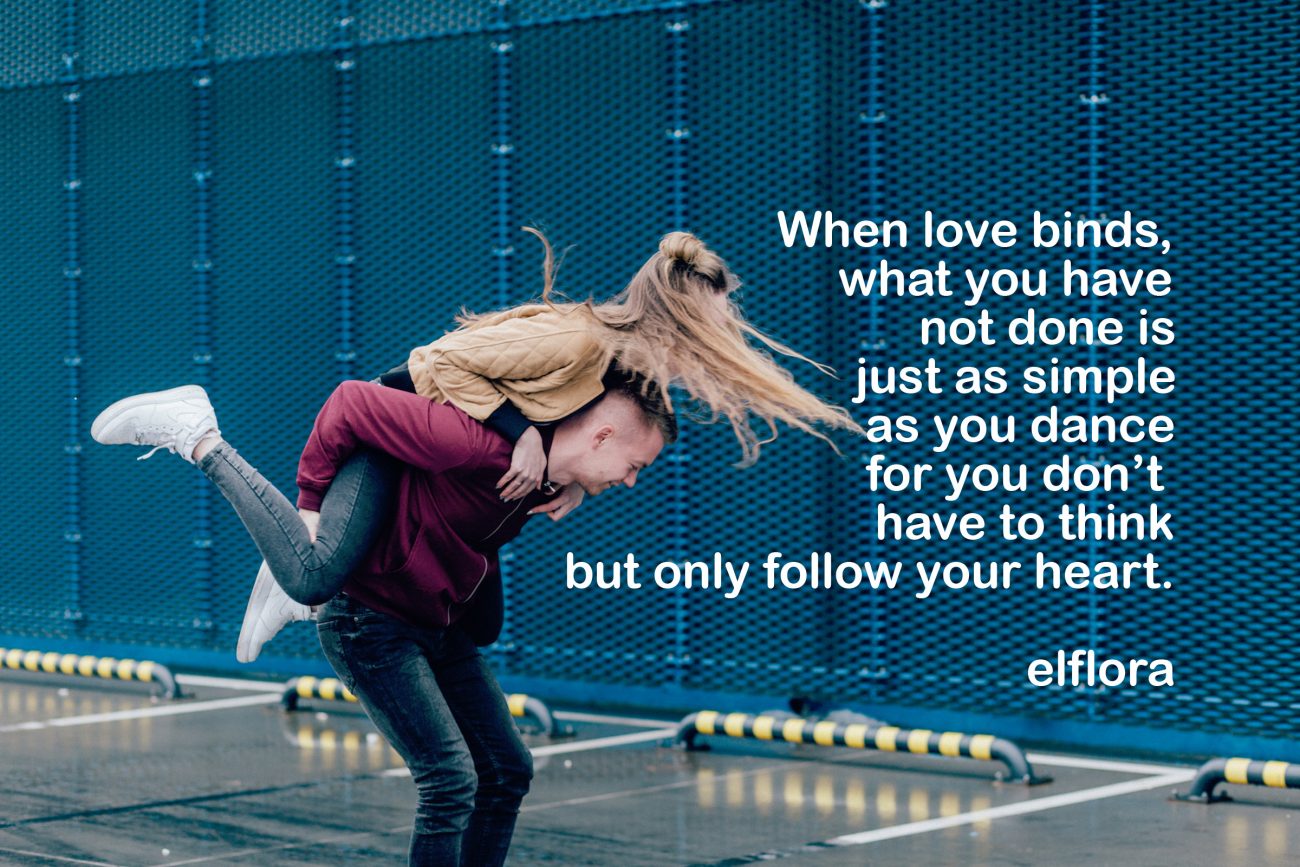 When love binds,
things are easy
all are light
and everything is rosy.
When love is in between the relationship,
balance in everything dominates,
while understanding each flaws and shortcomings
thereby securing it to be lasting.
When love is present,
kisses are sweet,
hugs are assuring
and touch is electrifying.
When love binds,
what you have not done
is just as simple as you dance
for you don't have to think but only follow your heart.
elflora