Mother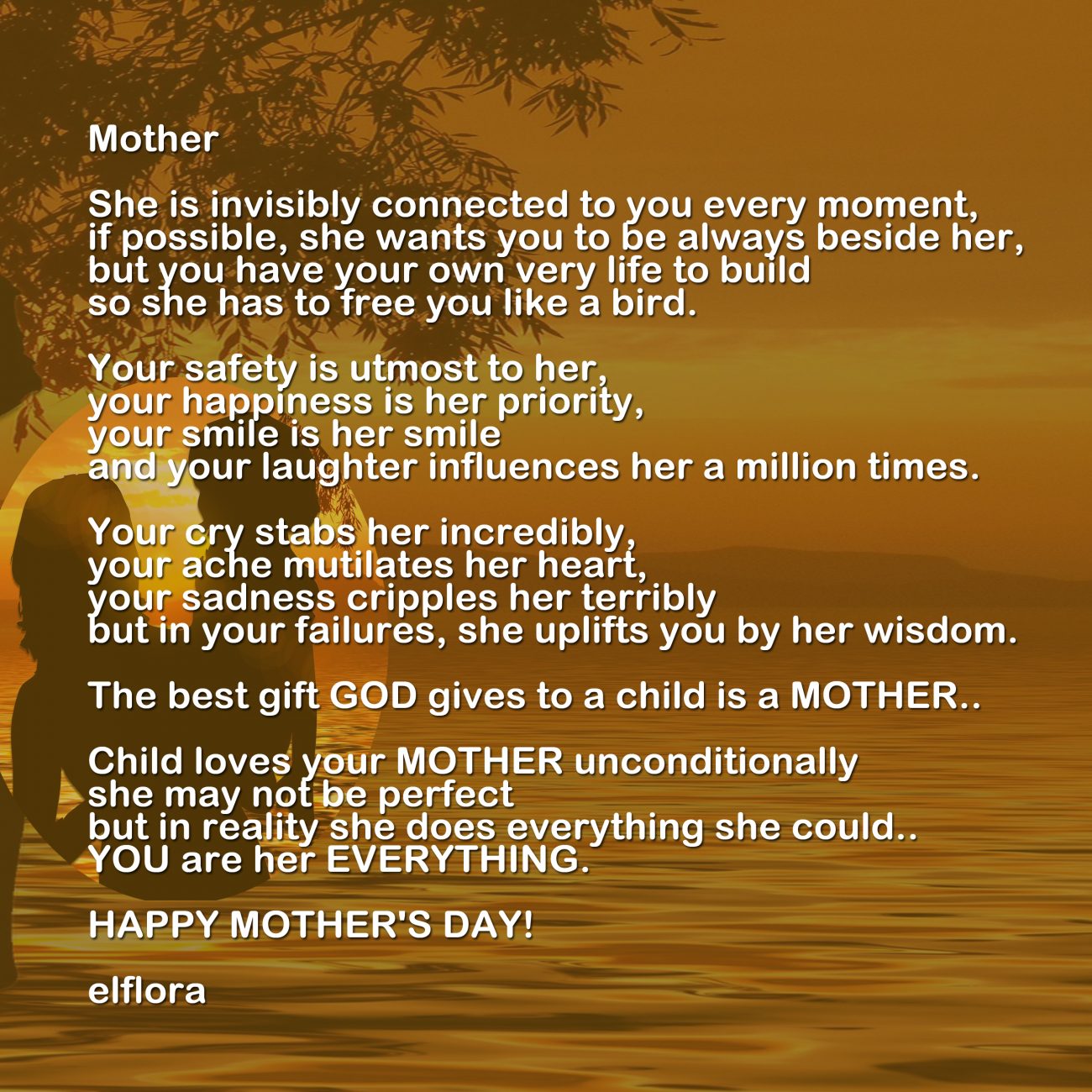 She is invisibly connected to you every moment,
if possible, she wants you to be always beside her,
but you have your own very life to build
so she has to free you like a bird.
Your safety is utmost to her,
your happiness is her priority,
your smile is her smile
and your laughter influences her a million times.
Your cry stabs her incredibly,
your ache mutilates her heart,
your sadness cripples her terribly
but in your failures, she uplifts you by her wisdom.
The best gift GOD gives to a child is a MOTHER…
Child loves your MOTHER unconditionally
she may not be perfect
but in reality she does everything she could..
YOU are her EVERYTHING.
HAPPY MOTHER'S DAY!
elflora